Gordon Arnold
Arnold & Knobloch L.L.P.
Attorneys in Firm – 3
Patent, Trademark, Copyright, and other Intellectual Property A firm of specialists, having the highest rating in the Bar Register of Pre-Eminent Lawyers of Martindale-Hubbell., we represent intellectual property clients in litigation, application preparation, licensing, prosecution, opinions, consulting, and strategic planning. This work is performed both domestically and internationally with matters in the Americas, Europe, Asia, Australia, and the Middle East. Clients vary greatly, including start-up organizations with patent, trade mark, copyright, domain-name, and other issues, Fortune 100 patent, copyright, and trademark clients, mid-size companies without an in-house patent lawyer who need strategy and counseling from an attorney, as well as artists, inventors, and writers needing legal advice. Our Houston location is very close to major medical and technology centers and universities. The firm's Houston location is less than an hour drive from NASA's Johnson Space Center, just over a two-hour drive from Austin's technology areas, and less than one hour by plane from Dallas. Non-stop flights to Tokyo, Europe, and Latin America, along with its central location in the US, makes Houston a very flexible location for an intellectual property lawyer.
Read more
2401 Fountain View, Suite 630
Houston
TX 77057

View map
Web
http://www.arnold-iplaw.com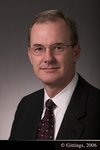 Areas of Practice
Business Law

Computer & Technology Law

Entertainment & Sport Law

General Civil Litigation

Intellectual Property

International Law

Mediation

Telecommunications Law