Miles Murphy
Plachta, Murphy & Associates, P.C.
Attorneys in Firm – 4
Plachta, Murphy & Associates is a cross-disciplinary group of Grand Rapids attorneys and professionals, experienced in Family Law, who work closely with our Estate Planning, Business and Tax, and Litigation client service groups to ensure all aspects of law are considered in pursuit of solutions for our clients. We work together to create a plan and a budget to ensure that all parties understand the expectations and complications associated with Family Law matters. Miles J. Murphy, III, Attorney, heads our Family Law Solutions client service group with more than 24 years of experience in Family Law, Civil Litigation, Commercial Law, Personal Injury, and Insurance Subrogation. Mr. Murphy represents individuals and families in court throughout West Michigan. He is also a former member of the Kent County Family and Children's Coordinating Council.
Read more
124 E Fulton, Ste 100
Grand Rapids
MI 49503

View map
Web
http://www.pmalawpc.com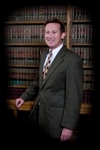 Areas of Practice
Business Law

Family Law, Divorce & Custody

Personal Injury Law and Tort Law

Social Security Law

Veterans Law
States of Practice
Countries of Practice