Paul V. Suppicich
Paul V. Suppicich, Esq.
Attorneys in Firm – 1
Immigration Attorney More Than 35 Years of Experience – Serving Tampa, Orlando, Albuquerque, Bradenton, and El Paso Dealing with an issue relating to immigration? At Maney & Gordon, P.A., our firm brings over 100 years of combined legal experience to each and every case. Should you choose to work with our legal team, you will have confidence knowing that you have a heavyweight in your corner that is fully prepared to go the distance in helping you obtain the American Dream. Our immigration lawyers are dedicated to excellence and are known for going above and beyond expectations when it comes to helping our clients obtain the outcome that they deserve. You can trust that, no matter whether you are an employer or an individual, you will receive the legal assistance that you need in your pursuit of legal immigration into the U.S. Maney & Gordon, P.A. offers immigration representation nationwide from the following office locations: Tampa Orlando Albuquerque Bradenton El Paso Help with Visas, Green Cards, Deportation Defense & More At our firm, we recognize that immigration law can be a tricky subject. For many, it can be difficult to obtain the type of visa that is best-suited for their situation. If a consular officer determines that you are not eligible to receive a visa under U.S. law, your visa application will be denied and you will be given a reason for the denial. According to the U.S. Department of State, there are numerous reasons why a visa applicant may be found ineligible for a visa. Some of these ineligibilities are as follows; The visa applicant: Did not fully complete the visa application and/or provide all required supporting documentation - INA section 221(g) Did not establish eligibility for the visa category being applied for or overcome the presumption of being an intending immigrant - INA section 214(b) Was convicted of a crime involving moral turpitude – INA section 212(a)(2)(A)(i)(I) Was convicted of a drug violation – INA section 212(a)(2)(A)(i)(II) Has two or more criminal convictions for which the total sentence to confinement was 5 years or more – INA section 212(a)(2)(B) Whether you need assistance with employment visas, family visas or fiancée visas, our firm could answer your questions and provide the representation that you need. We are also able to help in business settings, where clients are seeking business and investor visas, as well as in situations where student visas or work visas are being pursued. You deserve to seek employment or excellent education within the U.S., so contact us immediately to discuss your options. B-2 - Visitor For Pleasure E-1 - Treaty Trader E-2 - Treaty Investor H-1B - Specialty Occupation H-2 - Temporary Worker J-1 - Exchange Visitor L-1 - Intra-Company Transferee P-1 - Performing Artists & Athletes TN - Treaty NAFTA Other non-immigrant visas Deportation Defense One legal issue for which we are able to provide comprehensive assistance is that of deportation defense. The possibility of being forced to leave the country can be stressful and confusing for many and may be hard to deal with. However, we have the experience to ensure that our clients are supported and protected throughout the entire process. No matter whether you are seeking to learn more about removal proceedings or if you are looking to apply for a Cancellation of Removal as either a non-lawful permanent resident or lawful permanent resident, we can help. We may also be able to help you seek a request for asylum. Regardless of the strategy that we compose, you will be able to rest assured knowing that you will have an aggressive advocate on your side that is prepared to go the distance in their efforts to protect you. Click here to read more about deportation defense and how an immigration attorney at Maney & Gordon, P.A. is prepared to help you. Need help with immigration? Speak with us today! Many people ask themselves, "Why hire an immigration lawyer?" The truth is that, when your future and immigration status is on the line, you need to be confident that you are working with an attorney who will take personal interest in your case and its outcome. The future cannot decide itself; you must take action towards the outcome you desire. Do this today by proactively fighting for the American Dream, working with a lawyer who focuses exclusively on immigration law. At Maney & Gordon, P.A., we are proud to have earned an AV® peer review rating from Martindale-Hubbell® - an industry-recognized symbol of excellence, not only for professional ability, but for ethical standards as well. No matter whether you are seeking to gain citizenship through naturalization or if you have questions about gaining a permanent residence visa (also referred to as a green card), our firm has the legal know-how and experience to help. We can even help with work-related issues such as employment eligibility verification and labor certification. Waiting to hire a competent lawyer can only damage your odds, so don't wait to contact our firm. Your future and your freedom are at stake! Don't put your case into the hands of an inexperienced attorney or a firm who is more interested in quantity than quality. Call Maney & Gordon, P.A. Contact our immigration lawyers now! At our firm, we are well-versed in all areas of immigration law and we take deep pride in providing our clients with personalized and high-quality representation. If you would like to learn more about our firm and how we could assist you in pursuing immigration, we encourage you to read our official mission statement, watch our informative videos or even read through our law blog. You can then contact us today by either utilizing our convenient online case evaluation form or calling us toll-free at 800-708-4399. The sooner that you contact Maney & Gordon, P.A., the faster we start helping you move forward in your immigration case. So don't waste a moment! Contact a Tampa immigration lawyer from our firm right away.
Read more
(813) 951-6187
(813) 951-6187

secondary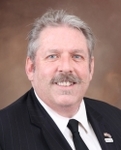 Areas of Practice
Immigration Law - 8 Years
States of Practice
Countries of Practice