Paul V. Suppicich
Maney, Gordon & Zeller, P.A.
Attorneys in Firm – 25
Immigration & Nationality Lawyer Help with Visas, Green Cards, Removal (Deportation) Defense & U.S. Citizenship At our firm, we recognize that immigration law is a tricky subject. For many, it can be difficult to obtain the type of visa that is best-suited for their situation. If a consular officer determines that an applicant is not eligible to receive a visa under U.S. law, their visa application will be denied and they should be given a reason for the denial. According to the U.S. Department of State, there are numerous reasons why a visa applicant may be found ineligible for a visa. Whether you need assistance with family visas, fiancée visas or U.S. citizenship, our firm can answer your questions and provide the representation that you need. We are also able to help in situations where student visas are being pursued. You deserve to seek excellent education within the U.S., so contact us immediately to discuss your options. Removal (Deportation Defense) One legal issue for which we are able to provide comprehensive assistance is that of removal (deportation) defense. The possibility of being forced to leave the country can be stressful and confusing for many and may be hard to deal with. However, we have the experience to ensure that our clients are supported and protected throughout the entire process. No matter whether you are seeking to learn more about removal proceedings or if you are looking to apply for a Cancellation of Removal, we can help. We may also be able to help you make a request for asylum. Regardless of the strategy that we decide on, you will be able to rest assured knowing that you will have an aggressive advocate on your side that is prepared to go the distance in his efforts to protect you. Maney, Gordon & Zeller, P.A. is prepared to help you. Need help with immigration? Speak with us today! Many people ask themselves, "Why hire an immigration lawyer?" The truth is that, when your future and immigration status are on the line, you need to be confident that you are working with an attorney who will take personal interest in your case and its outcome. The future cannot decide itself; you must take action towards the outcome you desire. Do this today by proactively fighting for the American Dream; working with a lawyer who focuses exclusively on immigration and nationality law. No matter whether you are seeking to gain U.S. citizenship through naturalization or if you have questions about gaining a permanent residence visa (also referred to as a green card), our firm has the legal know-how and experience to help. Waiting to hire a competent lawyer can only damage your odds, so don't wait to contact our firm. Your future and your freedom are at stake! Don't put your case into the hands of an inexperienced attorney or a firm that is more interested in quantity than quality. Call Maney, Gordon & Zeller, P.A. today! Contact me now! At our firm, we take pride in providing our clients with personalized and high-quality representation. If you would like to learn more about our firm and how it can help you, contact us today by calling me at 813-888-6700. The sooner that you contact Many, Gordon & ZEller, P.A., the faster we start helping you move forward in your immigration case. So don't waste a moment! Contact us right away.
Read more
(813) 888-6700
(813) 951-6187

secondary
Web
http://www.maneygordon.com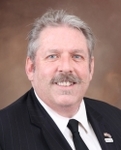 Areas of Practice
Immigration Law - 10 Years
States of Practice
Countries of Practice