J. P. Gonzalez-Sirgo
J.P. Gonzalez-Sirgo, P.A.
Attorneys in Firm – 2
I was just a one year old when my parents arrived from Havana, Cuba to the United States in 1969. Growing up in Northwest Miami, I attended Comstock Elementary School, Kelsey L. Pharr Elementary School, and Allapattah Junior High School. Eventually, my family, which had grown to my parents and four boys, settled in Hialeah, Florida. My parents owned their own business, cleaning office buildings and restaurants such as Flanigan's and retail stores including Kmart and the old McCrory's Department Store in downtown Miami. I often worked in the family business in the evenings and weekends. I am the oldest of my brothers. In Hialeah, I attended Palm Springs Junior High School and graduated from Hialeah High School in 1986. While at Hialeah High I participated in the Diversified Cooperative Training work program. I held jobs at Bojangles and Wendy's fast food restaurants early in my high school days. I spent the last two years of high school working the 4pm-midnight shift at my Uncle's plastics factory in Hialeah. After high school, I attended Miami-Dade Community College, North Campus, now known as Miami-Dade College and continued my education at Florida International University (FIU). In addition to working 30-40 hours a week as the night time dispatcher at City Gas Company while at FIU and carrying a full time student course schedule, I also served as the Sports Editor of my college paper and was a member of the Pre-Law Society. I borrowed and worked my way through college, graduating with Honors from FIU in 1990 with a degree in Political Science. After college I took a year off to work and save money. It was during this year that I worked as a claims adjuster at De La Torre Insurance Adjusters in Miami. I handled hundreds of claims on behalf of several insurance companies. In 1991 I went off to law school. Having been admitted to a number of law schools, I chose Vanderbilt University School of Law, on a partial scholarship. Once again, I borrowed and worked my way through law school working as a Vanderbilt Reeve on campus. In my last year in law school I worked at a prominent insurance defense law firm. Although I respect and learned a great deal from the individuals that I worked with during my time in claims handling and at an insurance defense law firm, I realized that my heart was not in representing the Goliaths of the world. After reading Jay Foonberg's How to Start and Build a Law Practice, I turned down interviews with some of the best law firms in Miami. In 1994, borrowing from credit cards, I started my own law practice in Hialeah, Florida. In 1996, I moved my office to Coral Gables, Florida where my practice has grown and remains today in the historic Douglas Entrance office complex. I also make my home in Coral Gables with my wife and "our" cats (they are really her cats). From day one in my practice, it has been about representing the "Davids" of the world. And I have never looked back. The insight that I gained working as a claims adjuster and working for an insurance defense law firm now serve my clients in working towards a just resolution of their claims. I take pride in zealously representing those that have been wronged. Those injured as a result of wrongdoing. Insurance policyholders who sacrifice and work hard to make their premium payments and then find their claims delayed, ignored, lowballed, and/or denied when the need to file a claim becomes necessary, often in the midst of a tragic or catastrophic event. My job is simply to hold Big Insurance true to the promises that they make in the insurance policies that they sell. Not a dollar more. And not a dollar less. My mission is to hold wrongdoers accountable. I have been a member of The Florida Bar since 1994 and have tried numerous cases to verdict, including both jury and non-jury trials. I am also admitted to practice before the U.S. District Court, Southern District of Florida, U.S. District Court, Middle District of Florida, U.S. District Court, Northern District of Florida, and the U.S. Court of Appeals, 11th Circuit. I have been certified as a life member of the Million Dollar Advocates Forum and the Multi-Million Dollar Advocates Forum. The Million Dollar Advocates Forum is recognized as one of the most prestigious groups of trial lawyers in the United States. Membership is limited to attorneys who have won million and multi-million dollar verdicts, awards, and settlements. Fewer than 1% of U.S. lawyers are members. I am a lifetime member of the Florida International University Alumni Association and a sustaining member of the Vanderbilt University Alumni Association. I served a three (3) year term as a Member and Chair of Grievance Committee "C" of the Eleventh Judicial Circuit of the Florida Bar. I am also a Volunteer Lawyer with Lawyers for Children America. I have significant experience representing clients in cases such as: o Personal Injury o Wrongful Death o Medical Malpractice o Homeowners Property Insurance Claims (Fire, Water Damage, Hurricanes, Windstorm, Flood, etc.) o Condominiums Property Insurance Claims (Fire, Water Damage, Hurricanes, Windstorm, Flood, etc.) o Business Property Insurance Claims (Fire, Water Damage, Hurricanes, Windstorm, Flood, etc.) o Business Interruption Insurance Claims o Life Insurance Claims o Long Term Disability Insurance Claims o Short Term Disability Insurance Claims o Long Term Care Insurance Claims o Health/HMO Individual Policy Insurance Claims o Stolen Auto, Boat, Truck, Motorcycle Insurance Claims o Travel Insurance Claims o Credit Insurance Claims o Wedding Insurance Claims Many of my clients come to me as a result of referrals from other attorneys, including from out of state lawyers and lawyers from other countries. I welcome these co-counsel opportunities and routinely pay referral fees in accordance with the rules regulating the Florida Bar and Florida law. I recognize the trust placed in me by our referring attorneys and so I make it a point to keep my referring attorneys in the loop throughout my representation, from the initial intake through the conclusion of the case. Please call me at (305) 461-1095 or toll free at (866) 71-CLAIM or visit my website for more information at www.YourAttorneys.com.
Read more
804 S. Douglas Road Ste 373
Coral Gables
FL 33134

View map
Web
http://www.jpgonzalez-sirgo.com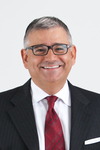 Areas of Practice
Insurance Law - 20 Years

Medical Malpractice Law - 20 Years

Personal Injury Law and Tort Law - 20 Years

Products Liability - 20 Years
States of Practice
Countries of Practice