Patrick Tracy
Patrick J. Tracy, Esq, P.E.,
Attorneys in Firm – 1
A registered patent attorney whose areas of practice are intellectual property, including patent, trademark, copyright, trade secrets and technology; corporate; environmental; and health and safety law. Specific expertise entails patent, trademark and copyright counseling and prosecution; I.P. licensing; litigation support; Superfund allocation; RCRA corrective action; environmental audits; regulatory compliance counseling; and real estate transactions, including due diligence. <> Relevant supportive technical experience encompasses 20 years of experience as a professional engineer in chemical/environmental engineering and construction. Activities involved design and construction of nuclear and fossil power plants, water/wastewater treatment facilities, hazardous waste remediation, air pollution studies, and hazardous material evaluation.<> U.S. Army infantry veteran with service in Vietnam in the period 1969-1970.
Read more
(301) 897-8298
(301) 502-1449

secondary
P.O. Box 93
Garrett Park
MD 20896

View map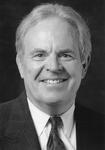 Areas of Practice
Administrative Law

Business Law

Computer & Technology Law

Construction Law

Environmental Law

Intellectual Property

Military Law

Veterans Law
States of Practice
District of Columbia

Illinois

Michigan
Countries of Practice