Stuart M. Address
Law Offices of Stuart M. Address, P.A.
Attorneys in Firm – 1
Mr. Address has practiced civil and business litigation law for approximately 25 years. He is a member of the Florida Bar and all Federal district courts within Florida, as well as the 11th Circuit Court of Appeals. He is also a member of the Bar of the Supreme Court of the United States. Mr. Address graduated from Rutgers University in 1982 with a bachelor of arts degree in political science with departmental distinction. Mr. Address proceeded to attend The George Washington University Law School, in Washington, D.C., where he graduated with honors in 1985. Mr. Address will work hard to provide you with the best representation possible and treat you with the respect you deserve as a client. If you want an Attorney that promptly returns calls, responds to your letters and emails, keeps you up-to-date on the status and regularly provides documents relevant to your case then you should contact Stuart M. Address, Esq. Mr. Address prides himself on aggressively representing your legal interests. At the same time, Mr. Address seeks to provide counseling in situations where your legal matter has other practical consequences which should be considered. Mr. Address' goal is to advise you both about the law which relates to your legal matter and the real world practical issues which might affect the decisions you need to make before and during any litigation. Mr. Address has practiced law for approximately 25 years in small, medium and large law firms, including those which contain more than 100 attorneys. Several years ago, Mr. Address decided to open his own legal practice designed to provide more personalized attention to his clients. Mr. Address seeks to provide you with quality legal advice as well as the personal attention you have the right to expect during a situation of stress and uncertainty. Mr. Address strives to maximize his availability to you, his clients, by being available via email in addition to the more traditional forms of communication. Mr. Address' goal is simply to be there for you when you need him.
Read more
611 SW Federal Highway, Suite A
Stuart
FL 34994

View map
Web
http://www.stuartaddresslaw.com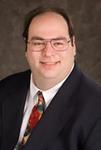 Areas of Practice
Business Law

Civil Rights Law

Computer & Technology Law

Constitutional Law

Consumer Law

Credit, Debt and Collections Law

Disability Discrimination (ADA)

Family Medical Leave Act

General Civil Litigation

Intellectual Property

Labor and Employment Law

Landlord & Tenants

Legal Malpractice Law

Other Discrimination Law

Sexual Harassment Law